We Are Your Worldwide Coin Buyers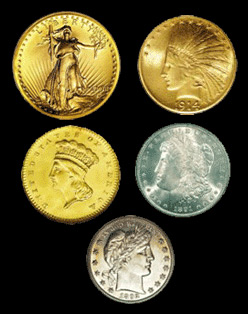 Coins can be a fascinating piece of history and art as well as an investment and hobby, and that is why historically people have collected them. Besides the actual gold and silver values, there are type coins made of copper and nickel that can be just as valuable as gold and silver coins. You can bring one coin or an entire collection in for a free appraisal – top dollar offer to purchase.
You can count on VIP Pawn Shop to have the expertise and numismatic knowledge to buy your coins and collections.